Welcome to Our Wiki!
To get the best expericence on this wiki be sure to Create an Account, If you have and account log in
If you are new, or old, to our wiki, be sure to check out our rules.
Please be sure to check out our announcements, to find out what is happening on our wiki.
If you are an Admin/Bureacruat/Chat Moderator check Your Place and what you may do here.
Thank you.
What is your favourite Series?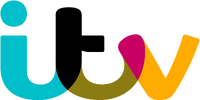 Major announcement
If you want to take over the Wikia, ask me on my talk page, I wont be working here anymore, but I work on other Wikis everyday so I will get your message. Thank You JRCS talk to me 15:46, October 4, 2012 (UTC)
Featured Article
The Headbanger is said to be the most dangerous move on Dancing on Ice
It can start from a standing or sitting pose. The standing pose is more dangerous as the woman lifts her left up to the side, then the Man hold on to it spinning in a circle then the woman falls backwards an put the other leg to cross over with her first leg. the sitting pose starts with the woman lying down on the ice then the man has to hold on to one of her legsand spin her round in a cirle.
Then the middle bit, the man spins the woman around by one ankle and tries the get her as high up as possible without bashing her head on the floor.
The end can also be done from siting or standing. The sitting starts by the man carefully placing here on the ice then letting go of her ankle, then it has ended. The standing End starts by the woman being in the up position, she puts her leg back down on the Ice, then the man lets go of her leg and the woman is standing up.
Read more...